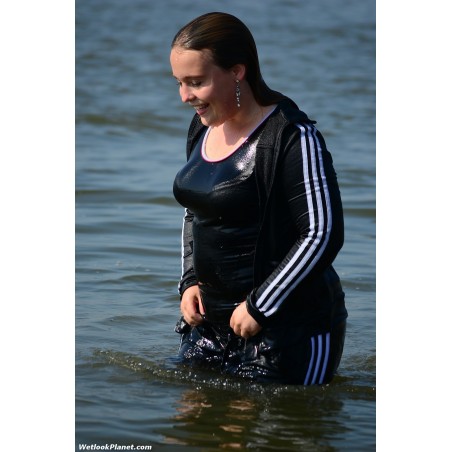  
wetlook285 Iris 3 (movie)
Very nice girl Iris is now a bit more chubby, but she still has this great babyface!
She is wearing Adidas trainer jacket and pants, plus white Nike.
Her whale tail is showing greatly in this movie! She takes off her sneakers and socks near the end, she also takes off the jacket to reveal some soaking wet love-handles!
Download Everything
We do not send any cd to your house, we only offer downloads
No customer reviews for the moment.
Customers who bought this product also bought:
16 other products in the same category: